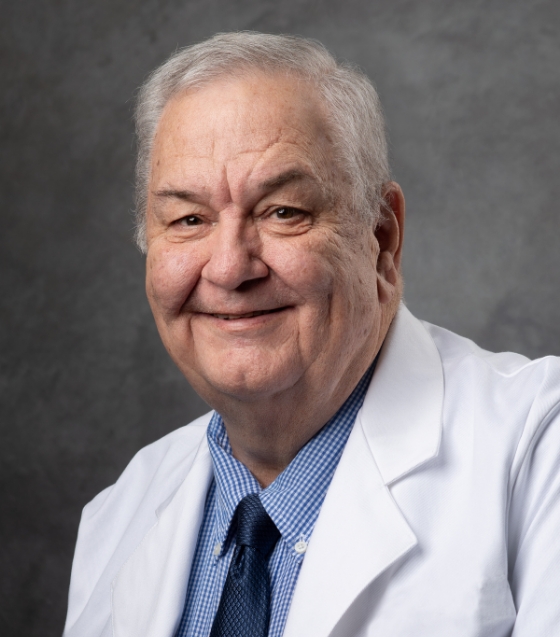 Julius Keith Speed, DO
Program Director
Dr. Speed had a desire to be in healthcare from a very young age which is probably attributed to his grandmother who was a nurse during World War II and later worked for the Tuberculosis Sanatorium here in Mississippi. His path was not straight out of college and to medical school. He received his bachelor's and master's degrees from the University of Southern Mississippi in the area of Medical Technology. He spent the next few years working in hospital laboratory services.
In 1985, He received his DO degree from the West Virginia School of Osteopathic Medicine in Lewisburg, West Virginia. He did a traditional rotating internship at Metropolitan General Hospital in Pinellas Park, Florida. Dr. Speed then returned home to Mississippi where he settled in Tylertown and began his private practice in 1986. He became board certified in Family Medicine by the American Board of Osteopathic Family Physicians. He provided primary care and emergency medicine care for 30 plus years for the people of Walthall County.
In 2010, Dr. Speed joined the William Carey University College of Osteopathic Medicine as a founding clinical faculty. While at WCUCOM he became full Professor of Clinical Science, served as Chair of Family Medicine and Senior Associate Dean of Clinical Science. He retired from WCUCOM in 2022.
He is a member of the AOA, MOMA, MSMA, ACOFP and other professional organizations. He also serves on the board of the Southeast Mississippi Air Ambulance District. He has held leadership roles in various community organizations and businesses.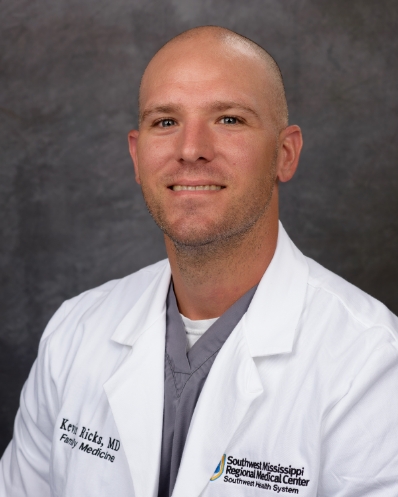 Kevin Ricks, MD
Associate Program Director
Kevin Ricks, MD a native of Independence, LA attended Louisiana State University receiving a Bachelor's Degree in Biological Sciences in 2006. Dr. Ricks graduated from St. Matthews University School of Medicine in 2011. Upon completion of medical school, Dr. Ricks finished his Family Medicine Residency in 2014 through Baton Rouge General.
Dr. Ricks and his wife, Stephanie Ricks, DMD, settled in McComb MS in 2017. At that time Dr. Kevin Ricks joined the Southwest Regional Medical Center team as a Family Medicine Doctor. Dr. Ricks acts as an adjunct clinical faculty member for William Carey University, in which he assists in training third- and fourth-year medical students. He is passionate about teaching students to be a thorough, compassionate provider.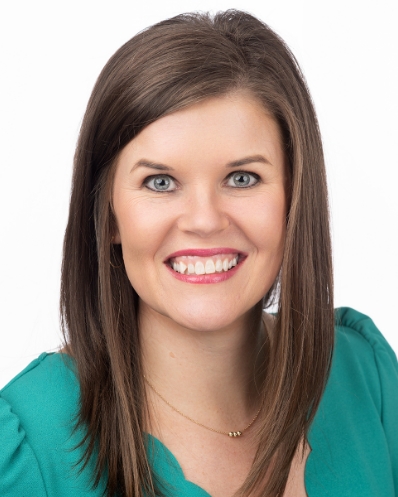 Leanne Andrews, R.T.(R)
Program Coordinator
Leanne is a native of the McComb/Pike County area. She graduated from both North Pike High School and Southwest Mississippi Community College before attending Copiah Lincoln Community College where she received a Medical Radiologic Technology degree in 2001. She began her career at Southwest Mississippi Regional Medical Center in 2000 as a patient transporter continuing her career as a radiology technologist for 20 years. In 2020, she was offered an opportunity as Office Manager for two Southwest clinics before moving into another leadership role as a Physician Liaison. In July of 2022, she accepted an administrative role as both the Institutional and Program Coordinator for the Southwest Mississippi Regional Medical Center Family Medicine Residency Program.